APPLEBY'S JUICY 'FOUR-TIMER' HITS THE BOOKIES FOR MILLIONS!
You Can Get Involved for JUST £1!!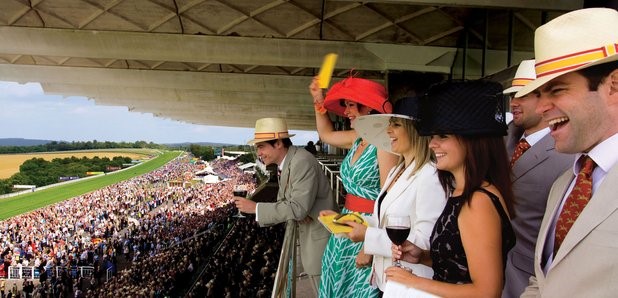 The TRAINERS-QUOTES site has now been tapping into 20 of the best horse racing stables for over 6 years………………. therefore, we think it's fair to say their members love it!
So, as a recipient of this email we are prepared to give you a taster of what the TQ members receive for the next TWO WEEKS……………
and, best of all, the TQ team will let you in for JUST £1…………or 7p a day!!!!
No strings, just sign-up via this page and you'll be added to the daily members email that gives an insight when any of TQ's 20 stables have a runner.
——————————————————————————————-
TRAINERS-QUOTES members had plenty to smile about again last weekend thanks to a CRACKING FOUR-TIMER from the MICK APPLEBY team on Sunday!
Yes, after four winners on the Sunday Pontefract card – MICHELE STROGOFF (7/4), BIG COUNTRY (10/3), FUTURE SCORE (10/1) & CLASSIC PURSUIT (4/1) – it wasn't long before they received a flood of member emails thanking them!
Some bookies reported losses of over £2million as popular jockey – Silvestre de Sousa – rode all four winners too! 
Like this one from Pete………who landed a cool £8k
"BOOOOMMMM, WELL I'VE FINALLY DONE IT. MANY TIMES WITH THE TQ IVE HAD 3 OUT 4 IN MY YANKEES. BUT YESTERDAY WITH MICK APPLEBY AND SDS WE GOT IT RIGHT. £2 e/w yank: 5/2, 10/3, 10/1 12/1 (early prices) – PAID OVER 8K AND I DIDNT EVEN BACK THE NAP!! WELL DONE TQ TEAM, BEST TIPPING SERVICE ON THE NET. CHEERS PETE. "
——————————————————————————————-
So – as mentioned – after Sunday's heroics from Mick, the TQ GUYS have got their 'generous hats' on this week
How does a FULL ACCESS FOR 14 DAYS for JUST £1 sound to join the fabulous TRAINERS-QUOTES service sound?
That's a saving of £26 and they give FULL ACCESS to our 20 stables for a FULL TWO WEEKS!
Give it a spin – then after that you are free to do what you want!!
That's what we call value for money!
Meaning you'll be covered for the rest of the five-day Glorious Goodwood Festival (31st July – 4th Aug), plus the first two weeks of August!
Here's what Mick told members on Sunday…………………….as you can see top info that the bookies hate!!
"Classic Pursuit – Much better the last twice and running off the same mark again here. Another of ours that SDS rides today and this horse's last win came with him riding. Back down to last winning mark too, while any rain will help. Open race but feel we've got decent each-way claims." 1st 4/1 Mick Appleby
"Future Score – Former Godolphin horse that is having his first run for us here today. We've not had the horse long but has only had a few outings so should be more to come. Well-bred that might want a bit further in time but this ease in grade will help and we'll find out where we are a bit more with him after this. First run on the turf too and has been gelded since his last run. We are hoping these factors help him kick-on now. SDS rides." 1st 10/1 Mick Appleby
"Big Country – Another Touch won this race 12 months ago so has to be feared. But a cracking pot up for grabs and we are actually the joint-highest rated in the field. Gabr is the other top-rated and being a 3 year-old we have to give 8lbs away so that puts things in that horse's favour. Having said that, we head here off the back of a good run at his level at Sandown (1m2f) and we know the horse stays further which will be a help in the closing stages. Hoping there is not too much rain but SDS riding and the first-time cheekpieces are pluses. Will be ridden with stamina in-mind and we'll be looking to steal this from the front – we'll see!" 1st 10/3 Mick Appleby
"Michele Strogoff – After a string of seconds certainly deserves to get his head in front. Has run ok at the track before and this step back up to 1m2f is fine. SDS takes over in the saddle so despite creeping up the handicap without winning is expected to make another bold bid up with the pace. We'd be disappointed if he's not in the three." 1st 7/4 Mick Appleby
Plus, away from Mick's Four-Timer, members were also rewarded with this beauty from the Mark Loughnane yard on Sunday………………………
"Onefootinfront – Got back to winning ways last time here and a 4lb rise for that seems fair. Seemed to enjoy the step up to 1m6f that day so we know the trip suits and we are actually the only course and distance winner in the field. Expected to go well with Luke Morris riding." 1st 4/1
=================================================================


So, as a special 'INVITATION ONLY' offer if you've received this email promotion then for ONLY £1 you'll be covered for a FULL TWO WEEKS (saving £26).
THE TQ TOP DAILY ADVICE, THAT – DON'T FORGET – COMES DIRECT FORM THE TRAINERS EACH DAY – HAS BEEN REWARDING THEIR MEMBERS AGAIN THIS MONTH!
Oh – and it's not always about the winners, but decent each-way advice too!
Backed-up by the up-and-coming Daniel Kubler yard telling members about his Medrano earlier this month!
"Medrano – Had no chance the way the race panned out last time. This looks a very competitive race but Medrano (2) has a decent draw and if they go a decent pace should be able to get involved." Daniel Kubler, 2nd 20/1
Join-in with hundreds of other members that are using this daily info to get great returns.
TAKE A LOOK FOR YOURSELF – You can get a feel of the kind of info and the results members are getting by checking out our results page here
JOIN TODAY FOR JUST £1
(no strings)
=================================================================
FREE TIPS AND TRENDS – We also cover all the big meeting via our NEW BLOG SECTION on the site. Narrow down the fields with our key stats, plus the TQ team will be giving you their best bets and thoughts on ALL LIVE Saturday races and big festivals – INCLUDING GLORIOUS GOODWOOD – through the year – MORE HERE
Anyway, at only £1 for the next two weeks, not only does that save you £26 but also works out at only 7p a day!! A small price to pay to get a FULL taster just how valuable the TQ info is
Top Info That Comes Direct From The Trainers – it does exactly what the name suggests!
The TQ TEAM are prepared to show you for JUST £1 for 2 WEEKS FULL ACCESS (saving £26) ……………………..after that, you are free to do what you like – keeping you in total control.
=======================================================================
Leading jumps yards – like Gary Moore, Tim Vaughan, Oliver Sherwood, Jamie Snowden, Henry Oliver, Michael Scudamore, Suzy Smith and James Evans – keep things ticking over for National Hunt fans.
While the likes of Gary Moore, Scott Dixon, Mick Appleby, Charlie Fellowes, Harry Dunlop, Gay Kelleway, Julia Feilden, Jane Chapple-Hyam, Dave Griffiths, Mark Loughnane, Simon Dow, Daniel Kubler and Lee Carter continue to supply members with top-class info on the flat.
MEET THE TRAINERS – You can meet all the trainers here and also find out a bit more about them
======================================================================
"I have just got to say buying trainer quotes is the best thing I ever did. The winners just keep on coming Prince of Steal 16/1 has just rounded off another fantastic day. I have been with a lot of tipsters but this information is first class. High priced forecasts and high-priced winners. Highly recommended." Tony W

PLUS – TQ Have Got All Types Of Racing Covered!!
There Really Is Something For Everyone!
A Reminder On How It Works……………..
Sign-up Using The Quick, Simple & Secure Online Form
TQ Will Send Your Unique Login Details to your registered e-mail address.
Sign-in To The Members' Area (All Daily Quotes Are Published Here)
All Quotes Updated (as they come in) Through The Morning Via The Members' Area
Once All The Quotes Are In TQ will Send Members an Email With Them In
(Norm around 10am and an update at 12 noon)
All Quotes Are Also Given a 1-3 STAR-RATING (based on their chance)
TQ VIEW BONUS – Don't forget all members receive the TQ team's daily best quote and with over 5 years' experience of speaking to the 20 yards then TQ are best-placed to pass this info on too!
Grab your direct line through to the UK's TOP Trainers – EVERY time they have a horse running…?
Be a fly-on-the-wall at the UK's TOP yards…?
Peek behind the stable door to see how the horses are REALLY performing at home… And what the Trainers REALLY think about their chances…?

Also, a lot of our members use the TRAINERS-QUOTES info to lay horses as well as back them – there are plenty of angles these days with the betting exchanges!! Or even back other horses in certain races with the trainers also taking about other horses in races they've heard good words about!
Here's just a sample of winning quotes………………………
SO, jump on board and grab this £1 (14 DAY) SUMMER SIZZLER deal! Exclusively via this page (SORRY, FOR LIMITED TIME ONLY) and they will instantly add you to the daily members' quotes email, plus TQ View.
Have a great month and enjoy the SUN!!
From THE TQ TEAM