"Get the unique thoughts from 15 leading stables - sent direct to your inbox daily!"
1890 WINNERS IN THE PAST 5 YEARS - OVER £17.5M PRIZE MONEY WON IN THAT PERIOD
If you want to find winners this is the service to be with, honest with great customer services. Take time to read through the quotes and the winners are there.
Will T
"I find Trainers Quotes very refreshing, a different kind of service that delivers. I normally bet the two main bets every day, but also I go through the other quotes to see what I think. Today I struck the jackpot with Polly Potts, bet it at 130/1 on the Exchange, won at 40/1. The quote for this horse was very positive and too good to miss. Also this is not a one off. Anyone thinking of trying the service won't be disappointed. Thank you Trainers Quotes."
Terry
Can you let me know when my subscription is up I want a 3 month renewal thanks for the 50/1 winner yesterday!
Stephen
DAILY INSIGHT FROM SOME OF THE UK'S BEST YARDS
Trainers Quotes has exclusive access to information from 16 top trainers.
Our editor, Tony Stafford, speaks DIRECTLY to these trainers, on the phone and over email, each day to get the inside track on their runners' chances.
David Griffiths, Gary Moore, Tim Vaughan, Oliver Sherwood, Michael Scudamore, Jamie Snowden, Scott Dixon, Simon Dow, Julie Feilden, Daniel & Claire Kubler, Lee Carter, Henry Oliver, James Evans, Charlie Fellowes, Ben Brookhouse and Suzy Smith are all part of the Trainers Quotes team.
Over the past 5 years these trainers have scored 1890 winners between them, generating over £17.5m in prize money! Proof that they really know what they are doing.
This trainer information is posted in a secure members area every day by 10am and also sent out direct to your inbox via email, giving you the daily edge over the bookies.
How Our Members Use This Brilliant Content
There are many ways you can use the info provided in each email to your benefit: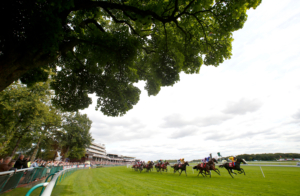 Audacious Annie is the daughter of top-class stayer Jack Hobbs from a black type mare who …

Rothay Park is a work in progress. He was green on debut and then ran a …