SANDOWN: Tolworth Hurdle Takes Centre Stage………….
WINCANTON: Three LIVE ITV Races To Enjoy…………..
TRAINERS-QUOTES: TQ View Ends Year +99pts…………
Hi,
Well, that's another Christmas and New Year done-and-dusted – we hope you had a good one!
We are now into January and unless it's your birthday month, then it's most people's worst time of the year. That also translates to the horse racing world with not as many decent midweek fixtures to get stuck into – with the best of the action ringfenced to the weekends.
And we get going on that score this Saturday with two nice cards from Wincanton and Sandown – we've seven LIVE ITV races to take in across the two venues.
The main weekend race is the Grade One Unibet Tolworth Novices' Hurdle (2.25) – as we get a chance to see some of the stars of the future on show. In recent years, 14 of the last 15 Tolworth Hurdle winners were placed in the top 2 last time out and had also run in the last 6 weeks – there are more key trends, plus we take a look at the race in a bit more detail below.
As always, we've got it all covered with free tips and all the key trends for the LIVE ITV races.
Enjoy!
Have a Great Weekend
TQ VIEW ENDS YEAR ON A HIGH (+99pts):  It was another nice year for the TQ View selections as we ended up +99pts ahead (see below) and ended 2019 on high too. Just after Christmas we saw the Gay Kelleway-trained ROBERO (1st 9/2) win well, while on New Year's Eve it was the turn of Oliver Sherwood as his SEASTON SPIRIT (1st 10/3) continued it's upward curve to win well again and looks a horse to follow for the rest of the season – especially on soft or heavy ground.
TQ Horse To Note………………………………..The Suzy Smith-trained CLONDAW BISTO (7/2) was a nice winner at Fakenham on New Year's Day, but that success was made even better as the horse ran a stinker in the first half of the contest. Yes, several poor jumps at the beginning of the race saw Suzy's horse detached at the back of the field and must have traded big in-running. However, despite Fakenham being a tight track the 9 year-old seemed to get it's act together and luckily had 3m5f to get back into the race. In the end he won by 3 ¾ lengths and looked to have more to come, so over a similar trip and in a similar class of race then we feel Suzy's horse should be noted next time.
USE THE TQ INFO TO BACK OR LAY - Also, a lot of our members use the TRAINERS-QUOTES info to lay horses as well as back them – there are plenty of angles these days with the betting exchanges!! Or even back other horses in certain races with the trainers also taking about other horses in races they've heard good words about!
YOUR direct line through to the UK's TOP Trainers
Who Best To Tell You How A Horse Will Perform…….but the ACTUAL Trainers!
Get Each Trainer's Thoughts…….Without Having To Pay The Training Fees!
MEET THE TRAINERS
TQ has some leading jumps yards – like Gary Moore, Tim Vaughan, Oliver Sherwood, Jamie Snowden, Robin Dickin, Henry Oliver, Michael Scudamore, Suzy Smith and James Evans – keep things ticking over for jump fans.
While the likes of Gary Moore, Scott Dixon, Charlie Fellowes, Harry Dunlop, Gay Kelleway, Julia Feilden, Dave Griffiths, Mark Loughnane, Simon Dow, Daniel Kubler and Lee Carter continue to supply members with top-class info on the flat.
You can meet all the TQ trainers here and also find out a bit more about them
-------------------------------------------------------------------------------------------------------------------------
JOIN TODAY and tap into top daily info from 19 leading yards
Just drop us a line here and we can discuss any TOP OFFERS we've got on at the moment.
You can check out all the latest winning quotes on the main site here………..
SATURDAY LIVE ITV RACING FREE TIPS AND TRENDS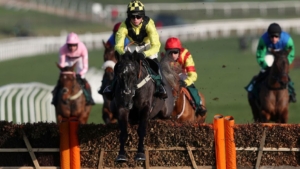 Elixir De Nuiz winning the 2019 Tolworth Hurdle
SANDOWN: Tolworth Hurdle Takes Centre Stage……………..
Sandown Horse Racing Trends (RacingTV/ITV4)
1.50 – New Unibet Uniboost Handicap Chase Cl2 2m ITV4

13/13 – Won over at least 2m (chase) previously
12/13 – Ran within the last 2 months
12/13 – Priced 17/2 or shorter
11/13 – Winning distance – 2 lengths or more
10/13 – Favourites placed
10/13 – From the top 3 in the betting
10/13 – Won between 1-4 times over fences in the UK previously
9/13 – Officially rated 135 or higher
8/13 – Never raced at Sandown
8/13 – Aged either 8 or 9 years-old
8/13 – Carried 11-0 or more in weight
7/13 – Irish bred
7/13 – Winning Favourites
7/13 – Unplaced last time out
4/13 – Trained by Paul Nicholls
4/13 – Went onto win a race at that season's Cheltenham Festival (Champion Chase, Grand Annual)
3/13 – Ran at Cheltenham last time out
3/13 – Won their last race
Trainer Philip Hobbs has won 2 of the last 4 runnings
Darebin won the race 12 months ago
The average winning SP in the last 8 running is 9/2
TQ VERDICT: Darebin took this race last year so has to be respected but is 3lbs higher this time and also has a bit to find with JOHNBB after running third to that Tom Lacey runner here last month. That winner is 6lbs higher this time, but won by an easy 3 ¼ lengths and that smooth success indicted there is more in the locker, while with the top-weight Delire D'Estruval in the race and also upped in grade then Lacey's chaser is actually carrying 5lbs less in actual weight. Another to note is recent winner – Locker Room Talk – who looks an improving chaser that goes well for his 7lb claiming jockey – Jack Savage – a 7lbs rise in the ratings means more is needed, but he certainly looks to be going the right way.
2.25 – Unibet Tolworth Novices´ Hurdle (Grade 1) Cl1 2m110y ITV4

14/15 – Won over at least 2m (hurdles) before
14/15 – Placed 1st or 2nd in their last race
14/15 – Raced within the last 6 weeks
13/15 – Priced  5/1 or shorter
13/15 – Won by a horse aged either 5 or 6 years-old
12/15 – Won between 1-2 times over hurdles previously
12/15 – Came from the top three in the market
11/15 – Won last time out
10/15 – Placed favourites
9/15 – Winners that went onto run at that season's Cheltenham Festival
9/15 – Won by an Irish bred horse
8/15 – Won by a horse aged 5 years-old
7/15 – Winning Favourites
4/15 – Won by the Paul Nicholls stable
4/15 – Ran at either Sandown (2) or Newbury (2) last time out
3/15 – Won by the Nicky Henderson stable
3/15 – Ridden by jockey Barry Geraghty
2/15 – Ran at Sandown before
2/15 – Won by the Jonjo O'Neill stable
2/15 – Won the Supreme Novices' Hurdle later that season (Summerville Boy, 2018 & Noland, 2006)
1/15 - Won the Neptune Investment Hurdle later that season (Yorkhill 2016)
5 or 6 years-old have won 21 of the last 27 runnings
Since 1988 ALL winners have been aged 7 or younger
The average winning SP in the last 9 runnings is 4/1
TQ VERDICT: Silver Hallmark was a nice winner at Chepstow last time out and can go well, but this race looks to revolve around the top three in the market – Hang In There, proven CD winner Fidderontheroof and SON OF CAMAS. All three head here with growing reputations and also off the back of nice wins so a case really can be made for them all. However, it's the Nicky Henderson-trained SON OF CAMAS that I'll be siding with. This 5 year-old was a nice winner on his hurdles debut at Newbury last time out and the second – King Roland – has since come out and won to frank the form. Yes, this will be harder, but with only three career runs should have more improvement to come and also showed he handled soft ground well last time out – a win here and the Supreme Novices' Hurdles at the Cheltenham Festival might be on the cards. Hang In There is the top-rated in the field so sets the standard and was a top winner at Cheltenham last time out – beating the in-form Pacify – so looks a big player, while Fiddlerontheroof handled the soft/heavy ground well here last time to win by 7 lengths and with that proven course form is sure to have his supporters too. Of the rest, Jeremys Flame comes over from Ireland, but of those at a bigger price the Paul Nicholls runner – CALVA D'AUGE (e/w) might run better than it's odds suggest. The yard has a nice record in the race – winning it 4 times in the last 15 years – while a recent second behind the useful Thebannerkingrebel might actually turn out to be fair form.

3.00 - Unibet Veterans´ Handicap Chase Final (The Final of The 2015 Veterans´ Chase Series) Cl2 3m37y ITV4
Just 4 previous runnings
Trainers Venetia Williams, Evan Williams, Charlie Longsdon and David Pipe are past winners
4/4 – Unplaced last time out
4/4 – Ran in last 4 weeks
4/4 – 4+ wins over fences
3/4 – Unplaced favourites
3/4 – Officially rated between 135-145
3/4 – winners aged 11 or 12 years-old
3/4 – Carried 11-3 or less in weight
1/4 – Winning favourite (joint)
Trainer David Pipe has a 29% record with his chasers at the track
TQ VERDICT: Some old faces on show here for this veteran's race. The Venetia Williams team took the race last year so will be trying to follow-up – this time with Burtons Well. Carole's Destrier, Dark Flame and Shanroe Santos are all past course winners so have to be on the shortlist too. Evan Williams is another yard that's won this race in the past so their pair – King's Odyssey and On Tour are others to consider and of that two ON TOUR (e/w) looks interesting with Richard Johnson booked to ride. He gets in with just 10-10 to carry and the first-time visor looks an interesting addition after not travelling last time out at Aintree. The horse has been freshened up too and there is every chance that last run came a bit too soon after running Vieux Lion Rouge to a neck at Chepstow the time before. Of the rest, the in-form Jepeck is one of just a few recent winners in the race but this looks harder, while SMOOTH STEPPER (e/w) ran well to run King's Odyssey close at Warwick last time out. That run came off a 228-day break too so will be much fitter for it.
3.35 –Read Nico De Boinville's Unibet Blog Handicap Hurdle Cl2 2m110y ITV4
12/14 – Ran within the last 8 weeks
12/14 – Aged between 5-7 years-old
12/14 – Had won between 1-3 times over hurdles in the UK before
10/14 – Unplaced last time out
9/14 – Carried 10-12 or less in weight
7/14 – Went onto run at that season's Cheltenham Festival (no winners)
6/14 – Officially rated between 127 and 132
6/14 – Priced a double-figure price in the betting
6/14 – Raced at either Ascot (3) or Cheltenham (3) last time out
6/14 – Went onto finish unplaced in a Cheltenham Festival race that season
6/14 – From the top 3 in the betting
4/14 – Irish bred
4/14 – Trained by Nicky Henderson
4/14 – Won last time out
2/14 – Trained by Oliver Sherwood
2/14 – Trained by the Pipe stable
2/14 – Trained by Venetia Williams
2/14 – Winning favourites
4 of the last 6 winners were ridden by a claiming jockey
The average winning SP in the last 8 runnings is 13/2
TQ VERDICT: Anything the Nicky Henderson yard run here has to be respected as they've won the race four times in the last 14 years – they've Gunnery, who looks their main hope after an easy win at Doncaster recently, and Mill Green. CD winners Eldorado Allen and Ainchea are others to note, while if running – Smarty Wild and Blu Cavalier enter the picture. But the call here is for the front-running – TOTTERDOWN – to run another bold race from the front. This Fergal O'Brien-trained runner has now won twice at the track and was an easy 10 length winner here back in November. Yes, a 12lb hike for that looks a bit steep but he handles the soft-heavy ground well and if able to get into a nice rhythm out in front again might just be hard to peg back. The more rain the better too – his form in heavy ground reads 1-1-3-1.

WINCANTON: Three LIVE ITV Races To Take In……….….
Wincanton Horse Racing Betting Trends (RacingTV/ITV4)
2.05 – Watch Racing TV Now Handicap Chase Cl3 2m4f35y ITV4
No previous runnings
Paul Nicholls has a 31% record with his chasers at the track
Evan Williams has 21% record with his chasers at the track
TQ VERDICT: Only seven runners here and most have plenty to prove. So, it might just pay to stick with the two yards that do okay with their chasers at the track. The Paul Nicholls team boasts a 31% record here over fences so their SAINTEMILION, who was a close second last time out at Wincanton, looks a solid option. He handles the soft ground well and is only 3lbs higher for that last run – with a lot of out-of-form runners in the field that form would give him a big chance. The other stable that do well here is Evan Williams (21%), so their CESAR COLLONGES might be worth a small saver too. Yes, he will need to improve on his recent 8th at Sandown but is 3lbs lower here and should be better for the run as it was only his second of the season. The first-time cheekpieces are also an interesting addition. Of the rest, course winners – Molineaux and Admiral's Secret – would also enter the mix based on their proven form at this venue.
2.40 –  Every Race Live On Racing TV Handicap Hurdle Cl3 2m5 1/2f ITV4
Just 3 previous runnings
Trainers Jonjo O'Neill, Henry Daly and Tom George were previous winners
3/3 – Winners aged between 5-7 years-old
3/3 – Returned 8/1 or shorter in the betting
2/3 – Carried 11-10 or more in weight
Trainer Philip Hobbs is just 9 from 89 with his hurdlers at the track
TQ VERDICT: The Philip Hobbs yard don't have the best of records here with their hurdlers so their Horse Force One is overlooked. We've only three previous runs to go on too, but with the Jonjo O'Neill teams having won this race in the past then their MAYPOLE CLASS looks interesting. This 6 year-old also ticks all the limited main trends, plus also heads here off the back of a good win at Lingfield. He's up 7lbs for that and Jonjo O'Neill Jnr can't claim 3lbs this time, but the horse handled soft/heavy ground very well that day and in this better race gets in with 7lbs less in actual weight to carry. The longer trip can also eke out a bit more improvement. Of the rest, the main dangers can come from the only proven CD winner in the field – Nifty Fifty – and recent winner Rootless Tree.
3.15 – Join Racing TV Now Handicap Chase Cl2 (5yo+) 2m4f ITV4
7/8 – Finished in the top 6 last time out
7/8 – Aged between 7-9 years-old
7/8 – Carried 11-5 or less in weight
7/8 – Won between 1-2 times over fences before
6/8 – Raced in the last 6 weeks
6/8 – Returned 6/1 or shorter in the betting
5/8 – Favourites that finished in the top 3
4/8 – French bred
2/8 – Ran at Exeter last time out
2/8 – Trained by Tom George
1/8 – Winning favourite
1/8 – Won last time out
The average winning SP in the last 7 runs is 9/2
TQ VERDICT: Just the five runners heading to post here, but still a nice little contest. The 13 year-old Valdez is showing that age is no barrier as he won back in November (as a 12 year-old) at Hereford but is 5lbs higher this time and this is a better race too. GALA BALL is the only course winner in the field but flopped at Newbury last time out so will need to put that run behind him. On a plus, he's finished in the top three in 7 of his 8 runs over fences so if you can forgive that last effort then he can't be ruled  out – the softer ground will certainly help his chance and really that last run was too bad to be true – he might be worth chancing. Le Rocher, Pingshou and As De Mee make up the field and cases can certainly be made for all three too. But, Pingshou will need to bounce back from a fall last time out at Ascot (beaten at the time) and Le Rocher's fitness will be taken on trust after a 335 day break. So, the Paul Nicholls-trained AS DE MEE rates the main danger to the selection. The yard to well at the track with their chasers and he didn't run too badly in the Becher Chase last time out. He's a pound lower this time and connections also put on the 7lbs claimer, Bryan Carver, to help bring his weight down further.
==================================================================
THAT'S YOUR LOT!!!
Have a GREAT Weekend
TQ Team