ASCOT: Altior and Cyrname Face-Off………
HAYDOCK: Bristol Eyes Third Betfair Chase Win……..
TRAINERS-QUOTES: 35 Winners Already for Jamie Snowden…….
Hi,
Jump racing fans will be licking their lips this Saturday as a star-studded cast are on show.
We've SEVEN LIVE ITV races spread across Haydock and Ascot, with the Betfair Chase (3.00) and Christy 1965 Chase (2.05) the main events.
Up at Haydock all eyes will be on Bristol De Mai as the course specialist grey looks to land the Betfair Chase for a third year and with form figures at the track that read 1-1--1-1 he'll also be hoping to remain unbeaten at his favourite venue. It will be a brave punter that takes him on!
Prior to the Betfair Chase, we've got another mouth-watering clash as chasing heavyweights – Altior and Cyrname – do battle in the Grade Two Christy 1965 Chase. This contest will provide us with a lot of big clues to the season ahead – most notably, will Altior be aimed at the longer distance races or be stepped back down to defend his Champion Chase crown – we'll find out!
With Altior rated 175 and Cyrname on 176, then it really is a coin flick!
So, as always, we've got it all covered with free tips and all the key trends for the LIVE ITV races.
Enjoy!
Have a Great Weekend
==================================================
Snowden Bags 35th Winner Of The Season…………….When Jamie Snowden sends one north to Hexham you have to take notice. He's now 4 from 6 at the track after bagging another winner there on Wednesday when his KILTEALY BRIGGS won by a massive 36 lengths. That was also the yards 35th winner of the season and that's already as many as they got last term! Therefore, with around 5 months still to go, the Snowden yard are certainly set for some exciting times ahead and they might not have to wait long for more of the 'good times' as their classy Thebannerkingrebel can hopefully make amends for a late fall last time  - he's entered up at Haydock today (12.05).
TQ Horse To Note………………………………..Another of our National Hunt yards – Tim Vaughan – is also having a top time of it of late. He's fired in several winners this midweek, plus a whole host of place finishes. However, the horse to take out of the week for us was his Lingfield winner on Tuesday – BARNTOWN. Yes, he was entitled to get the job done at 7/4, but he stayed on very well to win by 2 ½ lengths at the line. The first two pulled 32 lengths clear of the third that day and providing the handicapper isn't too harsh on Tim's 5 year-old, there's a good chance he can run up a small sequence.
USE THE TQ INFO TO BACK OR LAY - Also, a lot of our members use the TRAINERS-QUOTES info to lay horses as well as back them – there are plenty of angles these days with the betting exchanges!! Or even back other horses in certain races with the trainers also taking about other horses in races they've heard good words about!
YOUR direct line through to the UK's TOP Trainers
Who Best To Tell You How A Horse Will Perform…….but the ACTUAL Trainers!
Get Each Trainer's Thoughts…….Without Having To Pay The Training Fees!
MEET THE TRAINERS
TQ has some leading jumps yards – like Gary Moore, Tim Vaughan, Oliver Sherwood, Jamie Snowden, Robin Dickin, Henry Oliver, Michael Scudamore, Suzy Smith and James Evans – keep things ticking over for jump fans.
While the likes of Gary Moore, Scott Dixon, Charlie Fellowes, Harry Dunlop, Gay Kelleway, Julia Feilden, Dave Griffiths, Mark Loughnane, Simon Dow, Daniel Kubler and Lee Carter continue to supply members with top-class info on the flat.
You can meet all the TQ trainers here and also find out a bit more about them
-------------------------------------------------------------------------------------------------------------------------
JOIN TODAY and tap into top daily info from 19 leading yards
Just drop us a line here and we can discuss any TOP OFFERS we've got on at the moment.
Another top 'TQ VIEW' WINNER this midweek ……………………………..
"Red Gunner – In great form – won well last time at Wolverhampton and only up 3lbs for that. Trip is fine and has run well at the track before – was a close third here 4 runs back and probably should have won that day. Kirby a plus in the saddle so should be hitting the crossbar. Solid e/w 2 1/2 stars." 1st 6/1 Mark Loughnane
You can check out all the latest winning quotes on the main site here………..
SATURDAY LIVE ITV RACING FREE TIPS AND TRENDS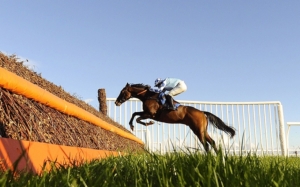 ASCOT: It's BetVictor Gold Cup Day……………….
Ascot Horse Racing Trends (ITV/ATR)
2.05 - Christy 1965 Chase (Grade 2) Cl1 2m5f8y ITV
15/16 – Aged 8 or younger
13/16 – Had between 1-4 previous chase wins
13/16 – Returned 7/1 or shorter in the betting
12/16 – Finished in the top 4 last time out
11/16 – Winning distance – 4 lengths or less
11/16 – Favourites placed
11/16 – Won by a French-bred horse
11/16 – Had won over this trip (fences) 2m5f or further before
11/16 – Ran at Aintree (4) or Cheltenham (6) last time out
10/16 – Went onto run at the Cheltenham Festival that season
9/16 – Had raced within the last 5 weeks
9/16 – Winning favourites (3 joint)
7/16 – Won by trainer Paul Nicholls
7/16 – Won last time out
4/16 – Aged 5 years-old
3/16 – Won by trainer Nicky Henderson
2/16 – Won by trainer Alan King
2/16 – Won by trainer Philip Hobbs
2/16 – Went onto win at the Cheltenham Festival that season (Albertas Run & Vautour, RyanAir Chase 2009 & 2016)
Politologue won the race in 2018
Top Notch won the race in 2017
TQ VERDICT: A 'must-see' race for all jump racing fans here with the return of Altior and Cyrname in a fascinating match-up. Soloman Grey makes up the three runners but barring accidents looks booked for the bronze medal here – he's rated a massive 38 and 37lbs inferior to the main two! So, take your pick – as both Altior and Cyrname will have their supporters. The Paul Nicholls yard have won this race 7 times in the last 16 years so their Cyrname will be looking to add to that decent record and having trounced the useful Waiting Patiently in the Ascot Chase here over course and distance last February, then he's a huge player. Stamina won't be an issue and as we all know he's a much better horse going right-handed. He's also the top-rated in the race (176), just a pound ahead of Altior, and if returning in the form he was in last February then he'll take some beating. However, the small niggle for me is his record first time out. He's yet to win coming off a 200+ day absence and he's tried to do that three times. Okay, he's a much-improved horse now, so that fresh record could be blown out the water, but it's still worth noting. So, as you can guess I'm sticking with ALTIOR. Last season's Champion Chaser is now 14-from-14 over fences and, as we all know, he's being campaigned over a longer trip this season – with the King George the plan on Boxing Day. The furthest he's gone in a race to date is 2m2f, but his running style suggest the extra yardage will be within range and Henderson and Nico clearly have faith in that department too. They are actually in a 'no-lose' situation as he can always revert back to 2m and the Champion Chase, should it turn out that this sort of trip isn't his cup of tea. He's also a course winner, having won the Clarence House here last season (2m1f) by 7 lengths. Of course, we can expect Cyrname to make it a real test and try to exploit any stamina doubts in ALTIOR, but I'll stick with the champ to show he's just as good – if not better – over this longer trip.
Note: The 2002 running was at Wincanton and the 2004 renewal at Windsor
 2.40 - Coral Hurdle (Registered As The Ascot Hurdle Race) (Grade 2) Cl1 2m3f58y ITV
17/17 – Priced 7/2 or less
15/17 – Won over at least 2m 1/2f (hurdles) previously
14/17 – Won a Grade 2 (or better) hurdle race previously
14/17 – Won by and Irish (10) or French (3) bred horse
13/17 – Favourites placed
10/17 – Won their latest race
10/17 – Won by a horse aged 7 or older
10/17 – Won a Grade 1 hurdle race previously
10/17 – Had their last race 3 months or longer ago
10/17 – Favourites that won (2 joint)
10/17 – Won between 3-5 times over hurdles previously
6/17 – Went onto run in that season's World Hurdle after winning this (1 won)
5/17 – Went onto race in the Champion Hurdle that same season (4 of 5 finished 4th or better, Faugheen won both in 2014-15)
5/16 – Won a hurdles race at Ascot previously
4/17 – Ridden by Barry Geraghty
4/17 – Raced at Cheltenham last time out
3/17 – Won by the Nicky Henderson stable
2/17 – Won by the Willie Mullins stable
4 of the last 13 winners were Irish-trained
If The Cap Fits won the race in 2018
Lil Rockerfeller won the race in 2017
Note: the 2004 & 2005 renewals were at Windsor
TQ VERDICT: A decent renewal of this Grade 2 and we've a few past winners in the race too. Lil Rockerfeller took the honours in 2017, while If The Cap Fits was successful in 2018. Of the two, the consistent If The Cap Fits looks interesting, but it might not be easy having to give 6lbs away to some of the others. Call Me Lord would be the one to beat on the ratings (160) and this Henderson runner also gets weight from some. However, for me, he's not really progressed as many thought he would and the last time he ran at Ascot he was well beaten, with his best form so far coming at Sandown. He's certainly a player if running, but little value. CD winner Le Patriote is another to consider, but it's ROKSANA that gets the vote. This consistent Harry Skelton-trained mare was a close second on her return run at Aintree a few weeks ago and with that run her belt will be a lot fitter. He's yet to finish out of the top three from her 9 career runs over hurdles, but with 4 wins also knows how to get the job done. Trip and ground are fine and there is no reason to think her first try at Ascot won't suit.
3.20 – Gerard Bertrand Hurst Handicap Chase Cl2 2m192y ITV

12/13 – Aged between 6 and 9 years-old
12/13 – Had won over fences over this trip (or further) before
11/13 – Priced 8/1 or shorter in the betting
10/13 – Finished in the top 3 last time out
10/13 – Had raced within the last 5 weeks
9/13 – Carried 11-0 or more
8/13 – Rated 142 or higher
7/13 – Won by an Irish-bred horse
7/13 – Ran at either Ascot (3) or Cheltenham (3) last time out
7/13 – Had raced at Ascot before
6/13 – Placed favourites
4/13 – Placed horses from the Paul Nicholls yard
4/13 – Won last time out
4/13 – Aged 6 years-old
3/13 – Winning favourites
2/13 – Trained by Paul Nicholls
2/13 – Trained by Gary Moore
Caid du Lin won the race in 2018
TQ VERDICT: CAID DU LIN (e/w) won this race last year – beating Speredek by 1 ¼ lengths – and might be worth sticking with. He's 6lbs higher this time, but has returned in good form this season with a second and fourth. Yes, he's a bit to find with the likes of Capeland and Diego Du Charmil, who ran in his last race, but her carried 11-5 that day and gets in here with a lighter weight. His overall recent Ascot form is decent too – 2-1-2-4 and is a horse that acts well on any ground. Of course, Diego Du Charmil and Capeland will be all the talk if running again after their dramatic race last time here when the pair caused carnage at the final fence. Capeland was disqualified in the end, with Diego winning the race, but is now 6lbs higher. It was nice to see the former Pipe runner – Vaniteux – return to form last time out when running Saint Calvados to a length at Cheltenham. If building on that run, then he still looks very well-handicapped on old form and might be dangerous off just 10-0. Ballywood is another to note – he unseated in the Diego race last time out but should be a lot sharper for that. However, the other main pick is the Gary Moore runner – KNOCKNANUSS. This 9 year-old was third behind Vaniteux at Cheltenham last time but that was off a 203 day break and will be a lot fitter for it. He just got a bit tired in the closing stages that day and with 4 weeks to get over that run should be spot-on here in a race the yard have won in 2009 and 2016.

HAYDOCK: Bristol Eyes Third Betfair Chase Win………….

Haydock Horse Racing Trends (ITV/RacingTV)
1.50 – Betfair Exchange Handicap Hurdle Cl2 2m3f ITV
8 previous runnings
7/8 – Had raced in the last 6 weeks
7/8 – Had won between 1-2 times before
6/8 – Finished 1st or 2nd last time out
6/8 – Irish bred
6/8 – Carried 10-12 or more in weight
6/8 – Had won over at least 2m2f before
6/8 – Aged 5 or 6 years-old
3/8 – Ridden by a conditional claiming jockey
2/8 – Winning favourites
Black Mischief won the race in 2018
Limited Reserve won the race in 2017
TQ VERDICT: The likes of Irish Roe, Whoshotthesheriff and Kateson can all go well, while Barry Geraghty gets the leg-up on Project Bluebook. However, the call here is for HONEST VIC to follow up it's recent win at Market Rasen. Yes, he only just clung on the last day, but that win came off a 185-day break, plus this slightly shorter trip will help. He's up 6lbs too but I feel the improvement from having that first run in a while can see him overcome that, while it's interesting that claiming jockeys have done well in this race in recent times too – Honest Vic is ridden by Richard Patrick, who can claim 3lbs.
2.25 - Betfair Best Odds On ITV Races Stayers' Handicap Hurdle (Grade 3) Cl1 3m ½f ITV

13/14– Aged between 5 and 7 years-old
13/14 – Had won between 1-3 times (hurdles UK) before
12/14 – Carried 10-9 or more
11/14 – Rated between 132 and 143
9/14 – Went onto run at the Cheltenham Festival that season (1 winner, Paisley Park 2019)
8/14 – Had raced within the last 4 weeks
8/14 – Came from the top 3 in the betting
8/14 – Returned 7/1 or shorter in the betting
7/14 – Placed favourites
6/14 – French bred
6/14 – Won last time out
5/14 – Had raced at Haydock before
3/14 – Winning favourites (1 joint)
3/14 – Trained by David Pipe
2/14 – Trained by Nick Williams
Paisley Park won the race in 2018
Sam Spinner won the race in 2017
TQ VERDICT: With Sam Spinner and Paisley Park having won this race in recent years, then this has been a good contest to note for the staying hurdlers as the season moves on. A very open-looking race and it's interesting that Willie Mullins send won over from Ireland – Eight And Bob. The betting will give us a bit more clues to his chance. Highland Hunter is another that can be expected to be popular coming from the Paul Nicholls yard, while Tedham, Ask Ben and the only CD winner in the field Lisnagar Oscar must enter calculations too. Acey Milan was 4th (fav) in the 2018 Champion Bumper and the Cheltenham Festival but hasn't really built on that since. So, the two I like here are FLASH THE STEEL (e/w) and UMBRIGADO. The former hails from the in-form Dan Skelton yard, who also runs Diomede Des Mottes, and was a good winner at Chepstow last time. Up 8lbs here but he did it well that day and should have more to come with that effort also coming off a 5 ½ month break. The step up to 3m is a slight unknown, but he was a winning pointer over this trip so that give us some hope. The other pick – Umbrigado – represents the David Pipe yard that have won this race three times since 2010. Their 5 year-old was last seen running down the field in the Mersey Novices' Hurdle at Aintree, but prior to that won three times. He's had a wind op in the summer too but is a horse that's gone very well fresh in the past too. This has clearly been a target, with the stable's good record in the race and they must feel the step-up in trip will suit too.
3.00 - Betfair Chase (Registered as The Lancashire Chase) (Grade 1) Cl1 3m 1 1/2f ITV
12/14 - Won over at least 3m (fences) previously
11/14 - Raced within the last 4 weeks
11/14 – Won by and Irish (3) or French (8) bred horse
11/14 - Placed in the top three in their last race
11/14 - Won a Grade One chase previously
10/14 - Raced at Haydock previously
10/14 - Officially rating of 168 or higher
9/14 – Favourites placed
8/14 – Aged 8 or older
7/14 - Raced at Wetherby in the Charlie Hall last time out
7/14 - Winning distance - 2 ½ lengths or less
7/14 – Won by a previous winner of the race
6/14 – Winning favourites
5/14 – Won their latest race
4/14 - Raced at Aintree last time out
Bristol De Mai has won the last two runnings
The average winning price in the last 14 runnings is 11/2
The Paul Nicholls yard has won the prize in 2006, 2007, 2009, 2011, 2012 & 2014
The Nigel Twiston-Davies yard has won the prize in 2010, 2017 and 2018
The Colin Tizzard yard has won the prize in 2013, 2015 and 2016
TQ VERDICT: A small but select field line-up for another Betfair Chase, but what the race lacks in quantity it makes up for in quality. Last season's Ryanair Chase hero – Frodon – can be expected to run well and will be a lot fitter for his return run at Aintree. The low sun that day meant that some of the fences were taking out and connections felt that was against Frodon, whose jumping is a big asset. He's a course winner here too and the Nicholls record in the race is second-to-none – 6 wins since 2006. The Colin Tizzard yard have a fair recent record in the race too, with three wins since 2013. They pin their hopes on Lostintranslation here and after winning well on his return at Carlisle is a player. However, the form took a bit of a knock with the runner-up Count Meribel not running as well as expected in the BetVictor Gold Cup last weekend and this 7 year-old is still rated 9lbs off the winner of this race for the last two seasons – BRISTOL DE MAI. Now, for whatever reason the current champ of this race seems to save his best for Haydock and is now 4-from-4 at the track. He's still only 8 years-old and this poplar grey is expected to take all the beating at this favourite course again. Twiston-Davies should also know where he stands with Lostintranslation, as he trains Count Meribel, who was second to that that horse last time. Bristol is back from 233 days off, but has gone well fresh in the past and has won this race twice before off a lay-off. He cats well in soft/heavy ground but also took the price on good ground last year, so conditions are not a real concern, while the Twiston-Davies yard seem to have their horses in decent order. This popular grey is expected to make it 5-from-5 at the track and land this race for a third time. Ballyoptic, another Twiston-Davies runner, makes up the field and has come back this season in great order with two wins, but is still rated 11lbs off his stablemate.
3.40 – Better Value On The Betair Exchange Stayers' Handicap Chase Cl3 (4yo+ 0-135) 3m 4 1/2f ITV
8/8 – Aged 8 or younger
7/8 – Aged between 7-8 years-old
7/8 – Returned 8/1 or shorter in the betting
6/8 – Carried 11st 9lbs or more
6/8 – Didn't win last time out
6/8 – Won over at least 3m (fences) before
6/8 – Won between 1-2 times fences
6/8 – Rated between 129-135
5/8 – Unplaced last time out
2/8 – Ridden by Richard Johnson
1/8 – Winning favourites
TQ VERDICT: Jockey Paddy Brennan has a cracking 28% record when riding over fences here so his mount – Perfect Candidate – will be hoping to enhance that stat. Know The Score and Late Romantic are the only two recent winners in the field, but more will be needed off higher ratings and in a better race – they can go well, but might not be any value. Kerry Lee does well with her chasers here too – she runs Kings Monarch, but the two I like are MOVING IN STYLE (e/w) and ZERACHIEL (e/w). Sam Twiston-Davies has been booked to ride the first-named and I expect a recent fifth at Exeter to have brought him on a lot. He's also 2lbs lower, but this longer trip will also be more to his liking – he's won over 3m2 1/2f in the past. Zerachiel is the only proven CD winner in the field and the Ian Williams yard are another that do well over fences here. Yes, his last runs were poor, but they came back in March so the break and the first-time visor can help. He's gone okay fresh in the past, will like the ground and has the stamina to cope with this extreme trip.
==================================================================
THAT'S YOUR LOT!!!
Have a GREAT Weekend
TQ Team