WINCANTON: Badger Beers Trophy Day…………
AINTREE: LIVE Racing From Liverpool……………
TRAINERS-QUOTES: Fellows Fires Down Under………
Hi,
Well, what a run from Charlie's PRINCE OF ARRAN in the Melbourne Cup on Tuesday morning. His classy stayer finished third last year, but went one better this week to take second in Australia's biggest horse race – so, if that sequence is going to carry on, then he's going to win next year!
And that's the plan – another tilt at the race in 12 months time. Yes, the horse didn't win, but to be placed in the race for the last two years is a cracking effort from Charlie and his team – well done - and after scooping £607k on Tuesday it was still a top day at the office. That takes the horse's prize fund tally to £1.4m!
Right, onto this week and on the domestic front this Saturday and unfortunately, we've lost the final turf flat card of the season, as today's Doncaster card has been hit by the torrential rain that some of the country has had and the track is waterlogged.
Don't worry though as we've still a fair amount to look forward to.
At Wincanton it's their Badger Beers Trophy day – one of their biggest days on the calendar and plenty to look forward to with four live ITV races – the Paul Nicholls-trained Present Man will be looking to win the big race – the Badger Beer Silver Trophy (3.35) for a third year in a row. While they terrestrial cameras are also heading to Aintree for one race.
So, as always, we've got it all covered with free tips and all the key trends for the LIVE ITV races.
Enjoy!
Have a Great Weekend

More TQ VIEW Delight This Week…………….Well, it was all about Prince Of Arran this week. Full marks to the Charlie Fellowes yard with their horse running a blinding second in the Melbourne Cup on Tuesday morning. Charlie sent us a text into TQ towers a few hours after the race to tell us he was delighted, and the plan will be another crack next season! Having finished third and now second – then the based on this sequence carrying on then it will surely be gold next year!
TQ Horse To Note………………………………..Henry Oliver's AGAMEMMON ran well for much of the way in it's race at Sedgefield on Thursday – only getting run out of it in the closing stages. The first two still pulled 7 lengths clear of the third and with that run under it's belt we can expect Henry's 7 year-old to improve for it. That yard have also picked up with a nice winner in the week with Darlyn, so we think anything they run should be given a second glance at the moment, but we'll be especially be looking out for Agamemmon's next outing.
USE THE TQ INFO TO BACK OR LAY - Also, a lot of our members use the TRAINERS-QUOTES info to lay horses as well as back them – there are plenty of angles these days with the betting exchanges!! Or even back other horses in certain races with the trainers also taking about other horses in races they've heard good words about!
YOUR direct line through to the UK's TOP Trainers
Who Best To Tell You How A Horse Will Perform…….but the ACTUAL Trainers!
Get Each Trainer's Thoughts…….Without Having To Pay The Training Fees!
MEET THE TRAINERS
TQ has some leading jumps yards – like Gary Moore, Tim Vaughan, Oliver Sherwood, Jamie Snowden, Robin Dickin, Henry Oliver, Michael Scudamore, Suzy Smith and James Evans – keep things ticking over for jump fans.
While the likes of Gary Moore, Scott Dixon, Charlie Fellowes, Harry Dunlop, Gay Kelleway, Julia Feilden, Dave Griffiths, Mark Loughnane, Simon Dow, Daniel Kubler and Lee Carter continue to supply members with top-class info on the flat.
You can meet all the TQ trainers here and also find out a bit more about them
-------------------------------------------------------------------------------------------------------------------------
JOIN TODAY and tap into top daily info from 19 leading yards
Just drop us a line here and we can discuss any TOP OFFERS we've got on at the moment.
You can check out all the latest winning quotes on the main site here………..
 ===========================================
SATURDAY LIVE ITV RACING FREE TIPS AND TRENDS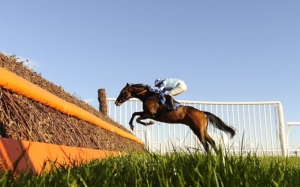 WINCANTON: It's Badger Beers Trophy Day………………..
Wincanton Horse Racing Trends (ITV/RacingTV)
1.50 – Richard Barber Memorial Mares' Handicap Hurdle Cl2 (4yo+) 2m5f ITV4
12/12 – Returned 12/1 or shorter in the betting
10/12 – Didn't win last time out
10/12 – Aged 7 or younger
9/12 – Returned 13/2 or shorter in the betting
8/12 – Had won over at least 2m4f before (hurdles)
8/12 – Rated between 119-129
8/12 – Carried 11-0 or less in weight
8/12 – Had won at least twice before (hurdles)
7/12 – Finished 2nd, 3rd or 4th last time out
7/12 – Had raced in the last 4 weeks
6/12 – Had run at the track before
6/12 – Irish bred
6/12 – Aged 6 years-old
5/12 – Raced at Chepstow last time out
3/12 – Winning favourites
2/12 – Trained by Nigel Twiston-Davies
2/12 – Trained by Paul Nicholls (2 of the last 8)
2/12 – Trained by Harry Fry (2 of the last 6)
2/12 – Ridden by Paddy Brennan
The average winning SP in the last 10 runnings is 13/2
TQ VERDICT: Looks a very tough and competitive contest. The Paul Nicholls and Harry Fry yards have won 4 of the last 8 runnings between them, so their entries DANSE IDOL, Litterale Ci and Outofthisworld are a good place to start. The former is the only proven CD winner in the field too and did well last season to be 1st or 2nd in all his 5 hurdles runs. He's had a wind op over the summer and the yard have a cracking 39% record with their hurdlers at the track – she can go well. The Fry runner won well at Exeter last time out over fences and gets in off the same mark here back over hurdles so can't be ruled out. Fry also runs Outofthisworld, and with Sean Bowen booked to ride the market might be worth watching where she's concerned. The likes of Deputy's Oscar, Aimee De Sivola, Midnightreferendum and Sixty's Belle are others to note and all head here off the back of wins. However, the other one I like here is ORGANDI (e/w). This 7 year-old travelled well to win her race last time out at Ludlow and despite being 11lbs higher here she' did it nicely to suggest there is more to come. Danny Hiskett, who rode last time too, continues in the saddle and claims a handy 3lbs as well.
2.25 – John Romans Park 'Rising Stars' Novices Chase (Grade 2) Cl1 (4yo+) 2m4f ITV4
12/12 – Had won no more than twice over fences
11/12 – Ran in the last 6 weeks
10/12 – Favourites placed
10/12 – Returned 5/2 or shorter in the betting
10/12 – Finished in the top 3 last time out
9/12 – Had won over 2m3f or further (Chase)
9/12 – Irish (5) or French (4) bred
8/12 – Aged 6 or younger
8/12 – Won last time out
7/12 – Trained by Paul Nicholls
7/12 – Winning favourites
2/12 – Ridden by Daryl Jacob
9 of the last 10 winners were aged between 5-7
The average winning SP in the last 10 runnings is 5/2
TQ VERDICT: The 151-rated Reserve Tank, for the Colin Tizzard yard, looks the one to beat here. He went into many a notebook last season with 4 straight wins over hurdles and ended with Grade One wins at Aintree and Punchestown. However, he was beaten on his chase debut at Chepstow and even though we can expect him to have come on for that run he took a keen hold that day and didn't jump great either – he can be expected to run well, but is certainly no value. Le Musee and Solomon Grey, plus the course winner Commanche Red, are others to note, but with 7 wins in the last 12 runnings of this race, then the Paul Nicholls-trained IF YOU SAY RUN gets the nod. This 7 year-old was very impressive on his chase debut at Worcester last month to win by 6 lengths and with that experience under his belt will be better for it. He hung a bit right that day, but with Wincanton being a right-handed track then all should be fine on that score if he does it again. He's also a course winner over hurdles too – having won at this meeting last season.
3.00 - Unibet Elite Hurdle (A Limited Handicap) (Grade 2) Cl1 2m ITV4
15/15 – Aged 7 or younger
13/15 – Won between 2-5 times before (hurdles)
13/15 – Returned 11/2 or shorter in the betting
12/15 – Came from the top three in the betting
10/15 – Unplaced last time out
10/15 – Rated 150 or lower
10/15 – Favourites that finished in the top 3
8/15 – Having first run of the season
5/15 – Ran at Aintree last time out
5/15 – Carried 10-6 or less
5/15 – Won with 11-10 in weight
4/15 – Trained by Paul Nicholls
3/15 – Ridden by Daryl Jacob
3/15 – Won last time out
2/15 – Trained by John Quinn
The average winning SP in the last 10 years is 9/2
TQ VERDICT: Another good race for the Paul Nicholls yard over the years – they've won 4 of the last 15 runnings. They have Grand Sancy, who needs to bounce back from falling last time out, plus Christopher Wood, who is returning after having had a wind op in the summer. Both command respect, but also have a bit to prove. Beat The Judge and Brandon Castle can go well, but might just lack the class in a race like this – so that leaves us with FUSIL RAFFLES. This Henderson runner was a nice winner last time out at Punchestown back in May at their big meeting – winning the Grade One 4 Year-Old Champion Hurdle. Prior to that he had Beat The Judge 9 lengths back in second when winning at Kempton, and with only 4 career runs looks a horse that Henderson and co could take to the very top over the next few seasons.
3.35 - Badger Beers Silver Trophy (A Handicap Chase) (Listed Race) Cl1 3m1f110y ITV4
16/16 – Won by a horse aged 9 or younger
14/16 – Winning distance – 4 lengths or less
14/16 – Won at least two chase races previously
14/16 – Won a 3m or further chase race previously
13/16 – Won between 2 and 5 times over fences before
13/16 –  Raced at the course previously ( won over fences)
13/16 – Won by a horse aged between 7 and 9 years-old
13/16  – Placed in the top four in their last race
11/16 – Favourites placed
10/16 – Raced already that season
10/16 – Irish-bred horse
9/16 – Raced at either Sandown (3), Wincanton (3) or Cheltenham (3) last time out
9/16 – Carried 11-1 or more in weight
7/16 – Carried 10-5 or less in weight
7/16 – 6Priced at double-figures
7/16 – Won their latest race
6/16 – Favourites that won (1 joint)
6/16 – Trained by Paul Nicholls
4/16 – Won by the Pipe stable
5/16 – Ridden by a claiming conditional jockey (including 5 of the last 9 years)
Present Man won the race in 2017 and 2018
The average winning SP in the last 10 years is 8/1
TQ VERDICT: He's won the race for the last two years, so it's hard to get away from PRESENT MAN (e/w). Connections report him rating to go again ahead of his Badger Beers Silver Trophy defence and having won this last season off a break then the 196 day absence isn't a worry – in fact, it's the EXACT same days off that he had last year when winning this! Plus, he loves it here at Wincanton. He's won here 4 times in the past and been second three times too. He's only 4lbs higher than last year and Bryony Frost can't claim 3lbs this year, so more is needed, but even though this is an early-season contest, this would have still been his main target this term and can go well again. Nicholls also runs Give Me A Copper and he's a very lively second runner in the race – lightly-raced for a 9 year-old and might be well-handicapped. Rock The Kasbah and The Young Master have been popular horses in races like this over the years and will have their supporters too, while White Moon was in the process of running well here last time out until falling. He's a horse that should have more to come, but with only 6 runs over fences and that tumble to bounce back from I'd rather side with experience in a race like this. Walk In The Mill is a past course winner and rarely runs a bad race so if wound up can go well – he was due to run last week at Ascot but was pulled out due to the ground. However, last year's second – SUMKINDOFKING (e/w) – is also in the race and there is every reason to think he can go well again too. He's only 4lbs higher than last year but actually gets to carry 5lbs less in actual weight. James Bowen is a top jockey booking too and he'll be a lot fitter for a recent fourth here last month. He's 2 ½ lengths to find on last year's winner – but has a 6lbs pull in the weights.

AINTREE: One LIVE ITV Race From Liverpool……………….

Aintree Horse Racing Trends (ITV/RacingTV)
2.05 – Virgin Bet Handicap Chase Cl2 2m4f ITV
14/14 – Aged 9 or younger
14/14 – Returned 10/1 or shorter in the betting
12/14 – Had won 2 or less times over fences before
11/14 – Last raced over 6 months ago
10/14 – Aged 8 or younger
10/14 – Unplaced favourites
10/14 – Carried 10-13 or more
9/14 - Had won over 2m4f (or further) over fences before
7/14 – Rated between 119 and 130
6/14 – Had raced at Aintree before
5/14 – Won last time out
2/14 – Trained by Nigel Twiston-Davies
2/14 – Trained by Venetia Williams
1/14 – Winning favourites
The average winning SP in the last 10 years is 6/1
TQ VERDICT: A very competitive contest, but it might be worth sticking with last year's winner – WAR SOUND. Okay, he lost his way a bit after winning this race in 2018, but as a result returns here only 2lbs higher than when romping away with this by 6 lengths. He's clearly a horse that goes well fresh too and the softer ground this year will be fine. The Hobbs yard also have their runners in decent order during this early part of the season, so that's another great sign that last year's winner can return in better form than he left off last year. However, with ALL of the last 14 winners aged 9 or younger, then War Sound as a 10 year-old does have that against him. Therefore, it might be worth having another onside. Step forward DUKE STREET, who looks a chaser on the up having won his last three. He was impressive in the last of those at Cheltenham too and should have more to come. It's great to see Brian Hughes getting more big rides for other yards and he gets the leg-up. Yes, an 8lb rise for that last win makes life harder and they also had a 10lb claimer on last time too, but he's still only 7 years-old and can continue to progress. Of the rest, Cepage, The Russian Doyen and Riders OntheStorm and the only last time out winner in the field Copper West are others that would have a good say.
==================================================================
THAT'S YOUR LOT!!!
Have a GREAT Weekend
TQ Team