About Us


Trainers-Quotes.com is your way to get a direct link into some of the best horse racing stables in the country – it's as simple as that!
We've currently 20 leading horse racing yards under our roof (Meet The Trainers Here) – where members get the daily thoughts on how each of our trainers think their runners for that day will do.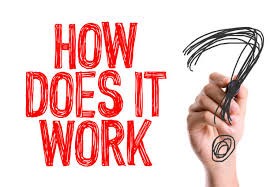 Sign-up Using Our Simple Secure Online Form
We'll Send Your Unique Login Details
Sign-in To Our Members' Area
Stable Info from 20 Leading Stables
Gain Instant Access To All That Day's Top Trainer Info
Plus, Each Day's Quotes Are E-Mailed Out To Members
E-MAILS ARE SENT AROUND 9am, with another UPDATE around 11am
TQ VIEW and NB – Each day the team will pick out their best quote
FREE SATURDAY NEWSLETTER – All members will also receive our site news, the latest stable info, plus our thoughts and key trends on the best of the LIVE weekend ITV Racing.
Since 2013 we've been supplying our members with unique and top-class information about each of our stables daily runners – every time they send one to post.
We speak to the ACTUAL trainers EVERYDAY ourselves - Therefore, we've built-up a great rapport with each stable – meaning that only their best and honest opinions are passed onto us…….and then our members!
New yards are always keen to be involved, but only the best join us - while with racing pretty much EVERY day of the year, the TQ service is there for it's members all-year-round.
Plus – we are fully approved by the leading horse racing authorities and are regular contributors to the racing industry by supporting our stables.
We know that gaining an edge over the bookmakers is always tricky, but our service can help you bridge that gap between winning and losing – in this industry information is key!
How would you like to ………………
Grab your direct line through to some of the UK's TOP Trainers – EVERY time they have a horse running…?

Be a fly-on- the-wall at 17 TOP yards…?
Peek behind the stable door to see how the horses are REALLY performing at home… And what the Trainers REALLY think about their chances…?
Use Our Daily Info To Back or Lay Horses…………………
Of course, we are not going to promise you untold riches with winner-after-winner, and our trainers can't get it 100% right all the time, but having fully approved information that's coming direct from the trainer's mouth at your disposal will improve your betting approach in the long term – and, trust us, our yards do get it right most of the time!
Our experienced team also pick out the BEST QUOTE of the DAY – it's called the 'TQ VIEW'.
Between 01/01/19 and 23/11/20 TQ VIEW made a profit of 92.71 points using BOG bookies. GIVING A TOTAL PROFIT OF £927.10 WHEN STAKING £10 PER POINT.
Yes, the team also supply members with their best daily quote – the TQ VIEW. With years of building up strong stable relationships with the yards, then we are also in no better place to sort the 'wheat from the chaff' each day and with that give you – what we think – is the best piece of info…….trust us, this alone is worth the subscription!