How it Works
Grab YOUR direct line into some of the best stables in the country!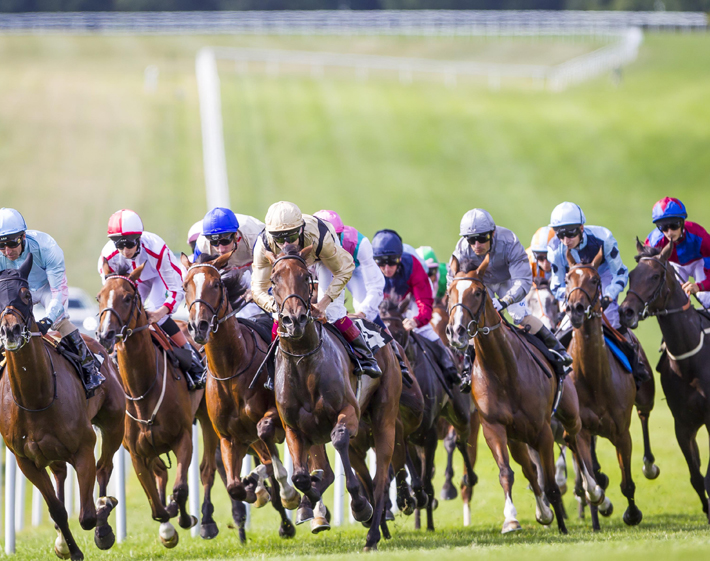 | | |
| --- | --- |
| Trainers also give there runners a rating from 1-3 stars | |
Once a member you'll have unique access to how our 19 trainers rate their daily runners on a 1-3 star rating. Plus, each stable will also add a written summary on the horse's well-being and how it's expected to run that day - these daily snippets of advice can be like gold-dust to use when taking on the bookies.
The quotes from that day's runners are sent out by e-mail at approx. 10.00am.
With the trainers leading busy lives then sometimes not all the quotes are in on the first e-mail so a second 'updated' e-mail is sent out before 12 noon. However - don't worry - if one of our trainers has a runner then we'll get you their thoughts on them all.
Also, you'll have access to a members' area where you can see all the quotes for the runners as they are updated in real time.
NOTE: As mentioned, our trainers have a lot going on so some will even post their quotes on-line the night before. Therefore, customers can check the members' area each evening and during that morning to get the latest info with quotes coming in all the time. The early bird catches the worm!
The members' area is available 24-7, so in case you might have a problem with your e-mail provider you can always login there - all you need is an internet connection!!
PLUS – All members will have FREE access to the day's BEST QUOTE (TQ VIEW). We've been speaking to our trainers now for over 8 years so know them inside out. Therefore, the TQ Team are in no better place to pick out the best quote from the days action …………….hence why the TQ VIEW selection was born.
Here's an example of a recent winning TQ VIEW quote:
"Yorgunnahearmeroar – Largely disappointing, but work at home is a lot better than how's he's running on the track. A good solid run last time, just went off too quick on his runs before that. I think he is good each-way value on a track we know he likes. He could be a horse to watch when the penny drops!" 1st 8/1 Henry Oliver
EBITDA - She had a cracking year, winning 4 and progressing all the time. I feel she is more effective on a flat track, but has won over course and distance this year. This looks fairly weak. She worked the best she has ever worked recently and I feel she has more to come. Strong chance.  Scott Dixon 1st 4/1 (5*)

How it Works
Start by Signing Up!
Sign-up Using Our Quick, Simple & Secure Online Form
We'll Send Your Unique Login Details to your registered e-mail address.
Access to 19 Leading Stables
Sign-in To Our Members' Area
All Quotes Updated (as they come in) Through The Morning Via The Members' Area
Once All The Quotes Are In We'll Send All Members an Email With Them In (Norm around 10am and an update at 12 noon)
Gain Instant Access To That Day's Top Stable Info
All That Day's Info Is Also Mailed Out To Members for Free
TQ VIEW – All Members Will Also Receive The Day's BEST Highlighted Quote
Having instant access to valuable information that's coming direct from the yard will give you an edge against the bookmakers – Fact!
Should you have any questions please call us on 0843 353 8765
DON'T GET LEFT BEHIND AND START BACKING WINNERS THAT ARE COMING DIRECTLY FROM THE TRAINERS!